Rimbaud by Georg Cadora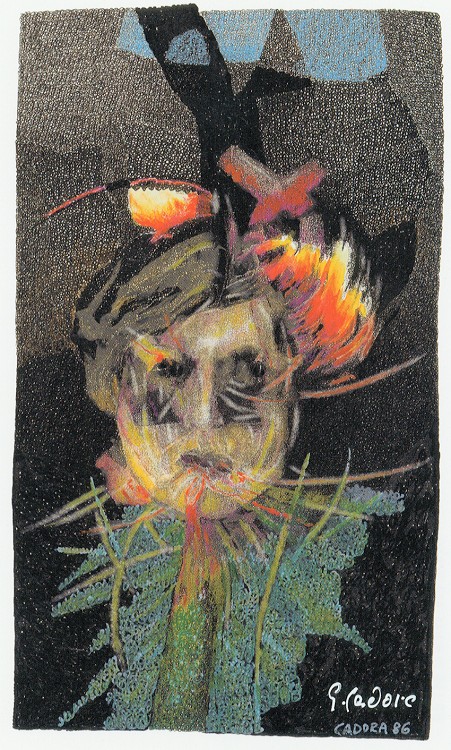 ARTHUR RIMBAUD
Rimbaud, the thief of fire
(1854 - 2004)
Pen drawing by Georg Cadora, after his original work of 1986. It was printed in 400 copies signed by the artist. A copy is available to anyone who buys the poster "Tribute to a great poet" created for the 150th anniversary of Arthur Rimbaud's birth.
Courtesy of the artist. All Rights Reserved.