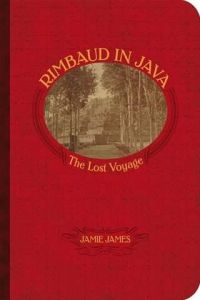 Rimbaud in Java: The Lost Voyage by Jamie James
Publisher: Didier Millet, Csi
Language: English
ISBN-10: 9814260827
ISBN-13: 978-9814260824
Paperback, 136 pages
In 1876 French poet Arthur Rimbaud joined the Dutch colonial army, sailed to the Indonesian island of Java and then deserted and fled into the jungle. No one knows what happened next.
More than 130 years later, an American author followed in the Frenchman's footsteps to try and solve the mystery.