Rimbaud by Romain Huart
Roman Huart was born in Charleville-Mezieres, where he is known for his compositions after Arthur Rimbaud's poems. His works are exhibited at the Gallery Spitz in Charleville-Mezieres and at the Gallery Olivier in Nancy, France.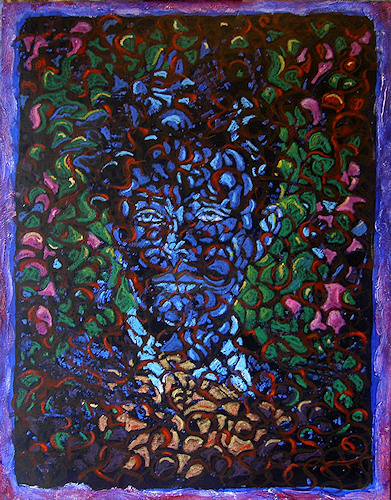 Rimbaud le Faune,
Oil pastel on canvas, 25F format (81x65cm),
Inspired by the poem "Faun's Head"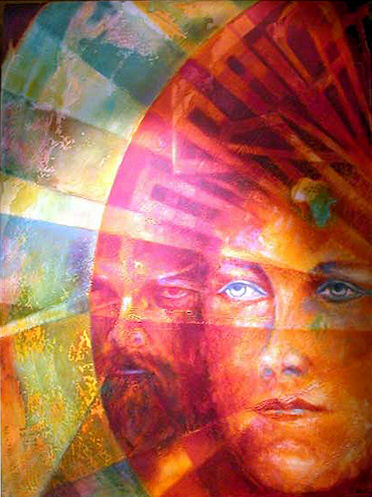 Totale Eclipse Rimbaud-Verlaine,
Oil on canvas, 50F format (116x89cm),
Title inspired by the film starring Leonardo DiCaprio,
David Thewlis and Romane Bohringer
Courtesy of the artist. All Rights Reserved.